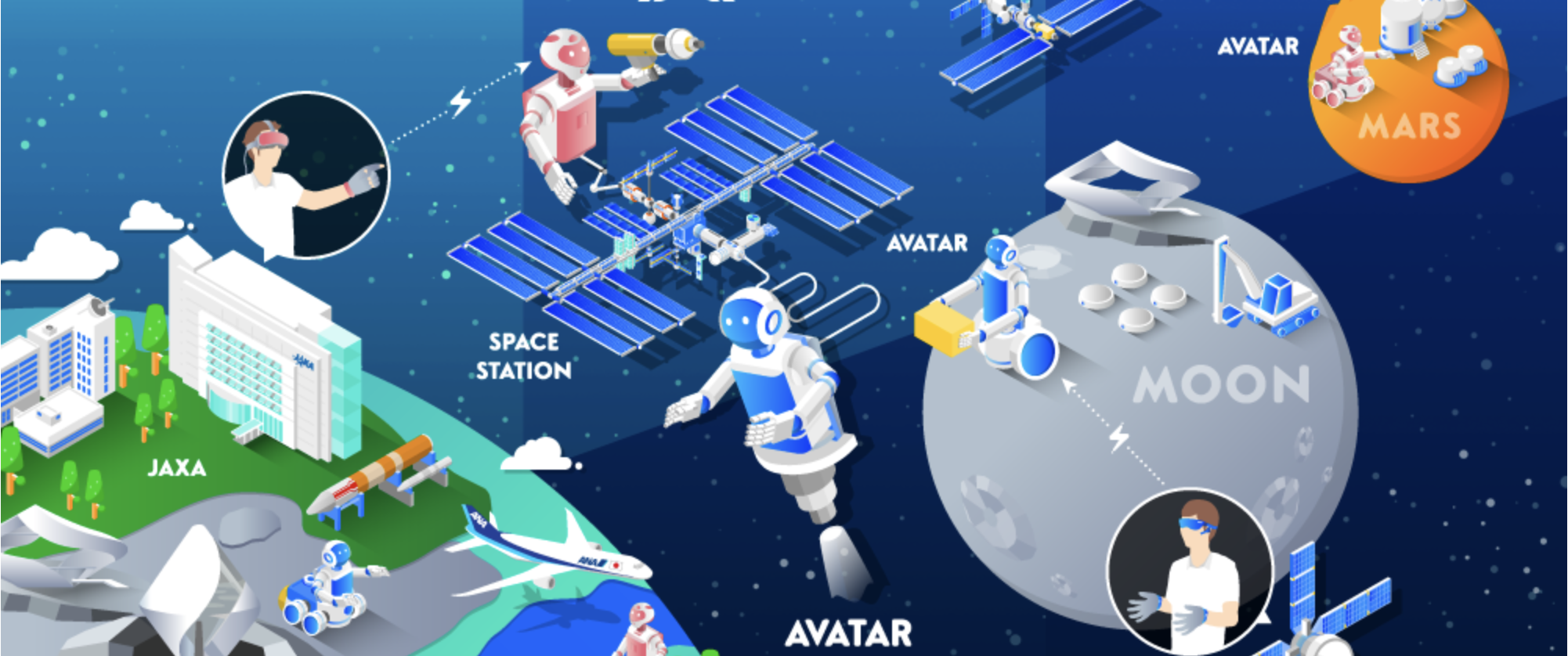 In May 2020, under the AVATAR X program, JAXA and ANA Holdings deployed the world's first "Space Avatar" inside the Japanese experiment module "Kibo" on the International Space Station (ISS).
The space Avatar is powered by the Lightfront | AI Linux mini computer and the Lightfront | Space low latency software transmission technology, both developed in partnership with ANA Holdings.
The Space Avatar was launched through the H-II Transfer Vehicle (HTV9) "KOUNOTORI9".
In a world's first, the general public will be able to remotely operate this on-board system powered by J Cube's Lightfront technology and view its real-time 4K@30fps video stream from a public, non-government facility.
Operation of the Space Avatar system is available at the following event:
Event : "AVATAR X Space Avatar: Feel the Universe Closer / 宇宙を身近に感じよう".
Date and Time: Sat 21 Nov 2020, Sun 22 Nov 2020, 13:00〜20:00
Venue: Arch Magnet Room, 4F Toranomon Hills Business Tower, Tokyo